I can't remember where I found this one, so if someone recognizes it as something they've recently done, note me and I'll credit for source. Anyways, I've an eternal soft spot for memes so of course I had to do it. I
also like reading other people do these so in case it catches your interest, all the questions can be found in a cut at the end of this blog post. :3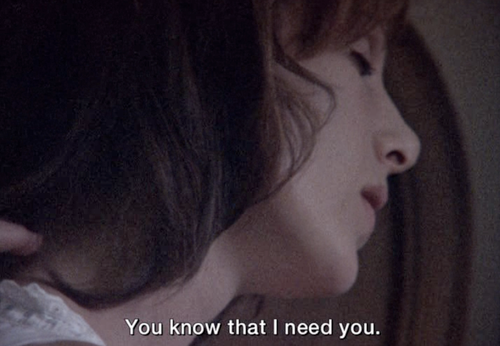 1. 5 pieces that every Lolita wardrobe should have, regardless of style
A good petticoat comes to mind as the most important item of them all. You want that silhouette, you cannot get it without one. It's a good idea to get a good quality one from the get-go, it will last you for a very long time. Take it from me, my ruffled cotton petti has served me well since 2005. Also take good care of your petti, it deserves your love and attention.

Secondly you'll need a nice shirt, preferably white, or black if you're certain you'll go the gothic route and never turn back. It can be a really simple one too, in fact it's good if it's as simple as possible while still retaining something of the lolita aesthetic. You'll understand after you've put together outfits for some time and realize you would have been in a total fix several times had you not had that shirt.

Third: nice socks/tights. Simple ones again. No matter what your style you can always spice it up with extra accessories but you cannot take away what's already there, so if you're going for loli items that are suitable for every style, get these basic items in one colour and little decoration.

Fourth I would say is a nice pair of shoes in brown or cream, since these two colours are very easy to match. Cream is even easier than brown, but as brown seems to be in at the moment I wanted to mention it. For the gothic, black of course is the best go to colour in shoes as well.

Fifth: Accessories. Lots of them. In various colours. Bows, roses, pearl chains, cross pendants, whatever best fits your style, just be sure to have a whopload of them.

By now you've realized I did not mention any dresses at any point at all. This is because funny as it sounds, the dress may be the smallest of your concerns. Even a regular dress, self-made skirt or any vintage item can and does work awesomely in lolita style, as long as you build the coord carefully!

The most obvious thing that the "seasoned" lolita notices about a newcomer is whether or not they can put together a look. You can buy whatever burando item and wear it and still be labeled a sad ita because as so many times said before, brand does not grant a successful look. In all honesty the best of the lolita could probably look immaculate in a piece of curtain or a toiled seat around their neck because they know how to make it all fit together.


(Btw if the toilet seat thingy becomes the next big lolita fashion thing I want it to be named after me K?)
5 pieces that every Lolita wardrobe should have, regardless of style
5 movies for Lolitas
What my own Lolita lifestyle is like
Favorite thing to put on my head
My wardrobe turnover
My favorite Lolita brand
Why I wear Lolita?
Why don't I wear Lolita more often?
5 keywords that describe my personal Lolita style
How I first found out about Lolita
3 trends I wish would come back
Combining other fashions with Lolita
Lolitas I have met in real life
Lolitas I would love to meet
3 things I wish I was told when I was a new Lolita
10 facts about my Lolita wardrobe
My first meetup
Trends I thought I would never get into, but I now love
Trends I thought I loved, but now I'm not too keen on
How satisfied I am with my current wardrobe
Plan for a trip! A week's worth of Lolita outfits I can fit in a small suitcase
How I accessorize
What influences my Lolita style
What's in my makeup bag
Best places to wear Lolita
How I get out of a wardrobe slump
Purses that I love
Bloomers or no bloomers?
Lolitafying things in my everyday life
How long it took me to build a complete wardrobe
Impulse buys that were totally worth it
My best deal
Something that I made
Wardrobe blunders! Things I bought that I ended up regretting!
What I thought when I got my first real piece of Lolita
Nails to match my favorite looks
Something that's not my style, but I love anyways
Favorite hair style
Most versatile Lolita item I own
5 inspirational fictional characters
Fondest meetup memory
The ways in which I fit the cliche
The ways in which I do not fit the cliche
How strangers react to my clothes, and how I react to their reactions
Something that was a gift
Parasols: Vital or frivolous?
The item in my wardrobe that was the hardest to get
My "signature" outfit
My favorite Lolita print
What's in my closet, but I haven't worn yet!
Predict the next Lolita trend!
How Lolita has changed me