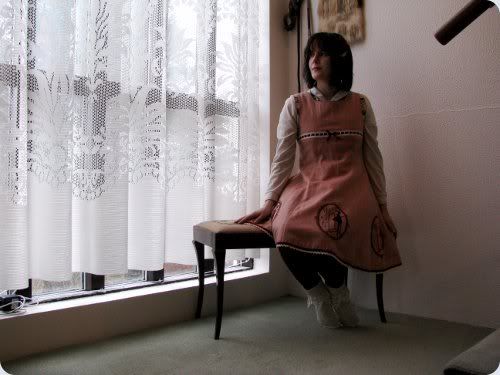 Self-timer is a wonderful thing! Now to learn to aim so that the staircase won't get in the way...
I got this ETC JSK a while ago and it's just the thing for Icelandic weather! I didn't know it when I bought it but it's made of either wool or a wool mix, very warm and somewhat windproof. Add ETC prettyness and voila!
Rest of the outfit is pretty much Hagkaup (Icelandic Valintatalo), self-made and thrift find.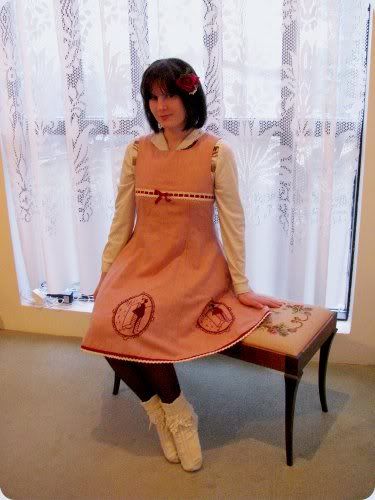 Then another photo where the artsyness doesn't get in the way of actually seeing something about the outfit.