Click bigger to view the Frumious Bandersnatch.
I'm sorry, this is perhaps not strictly lolita-related but I figured it could still apply: at the moment my obsessions would be nonsense poetry and art by Patrick Woodroffe. This is nothing new however: I've been a fan of Woodroffe's since 1998 when I first found an artbook by him in our tiny local library and nonsense poetry, well, it grows on you if you like Alice's Adventures in Wonderland.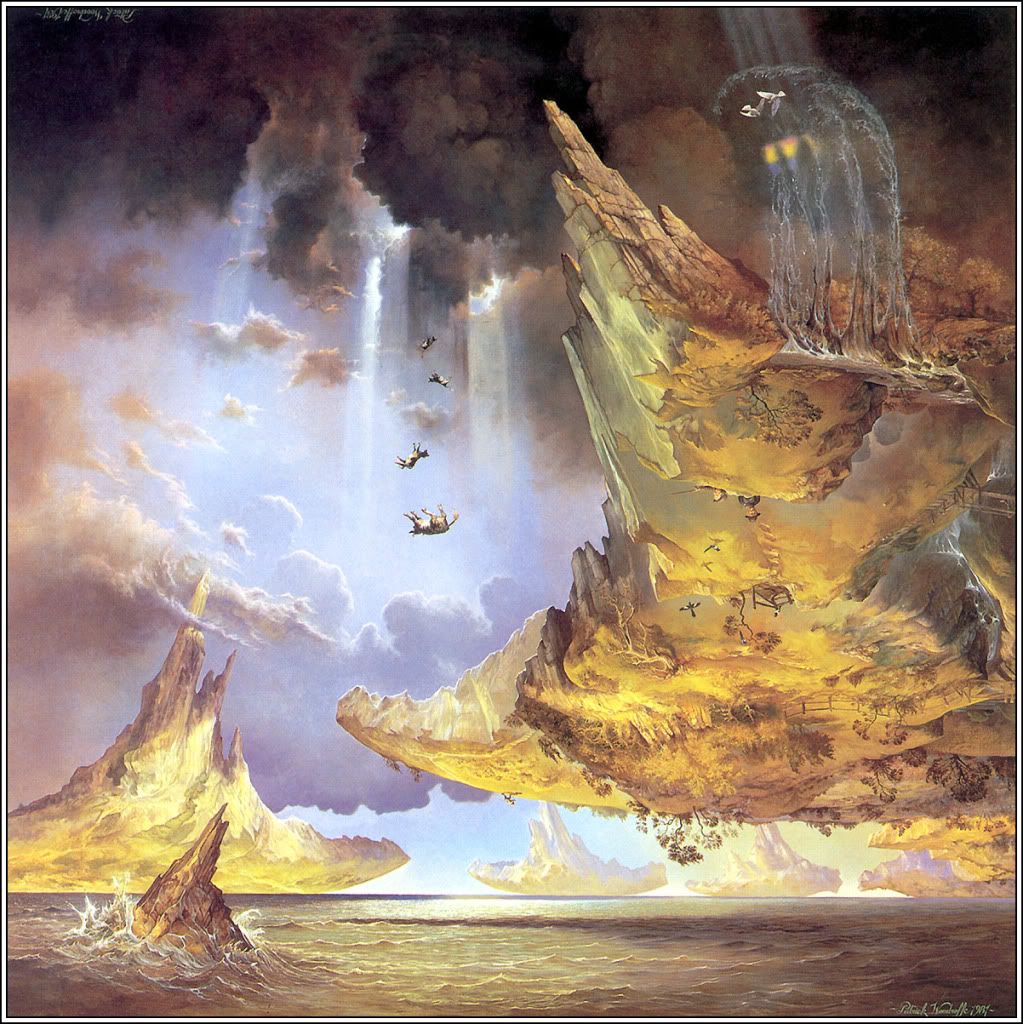 This piece comes from Mythopoeikon, a story of a world that perhaps was once somewhere, with a God who slept too much and was absent-minded enough to let one of his creations go mad enough to undo all his work. Before you make assumptions, the creature mentioned was not human - although they inhabited the world as well - but rather someone of higher birth, whose one goal was to destroy humanity to the last member.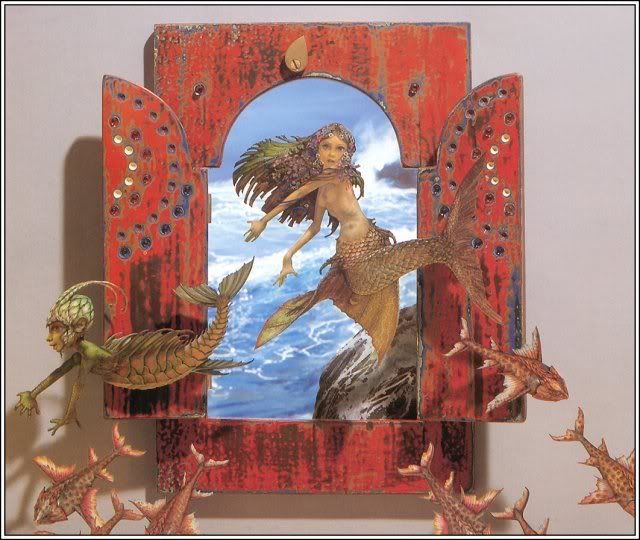 This picture was used to illustrate the artbook I mentioned, Hallelujah Anyway!, but sadly I cannot remember the name of the piece of art itself.
From the same book. The pic above and this one are actually both photographs!
I CANNOT GIVE THE REASONS
I cannot give the reasons,
I only sing the tunes:
the sadness of the seasons
the madness of the moons.
I cannot be didactic
or lucid, but I can
be quite obscure and practic-
ally marzipan.
In gorgery and gushness
and all that's squishified.
My voice has all the lushness
of what I can't abide.
And yet it has a beauty
most proud and terrible
denied to those whose duty
is to be cerebral.
Among the antlered mountains
I make my viscous way
and watch the sepia fountains
throw up their lime-green spray.
~Mervyn Peake